This page is owned and maintained by BHE -- Sites listed are hosted by BHE and linked as references for people interested in using BHE design, hosting and billing services. Night Hawk cannot edit or add to this page!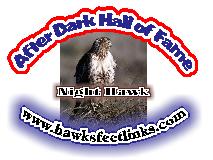 Night Hawk is pleased to be hosted by BHE!
These folks can help you with every phase of site creation, management, operation and billing. If you are thinking about creating your own site they have a partner program that can get you going without taking cash out of your pocket. You only have to prove to them that you are committed to your own success! Becoming a member of the BHE family means all the sister sites help you get a leg up by sending visitors to your site - a big boost in getting started.
Listed below are links to other fetish related sites handled by BHE. Please give them a look and don't hesitate to contact the site owners for reference information about their BHE experience.
I have found the BHE folks to be honest and eager to help you succeed with your site.